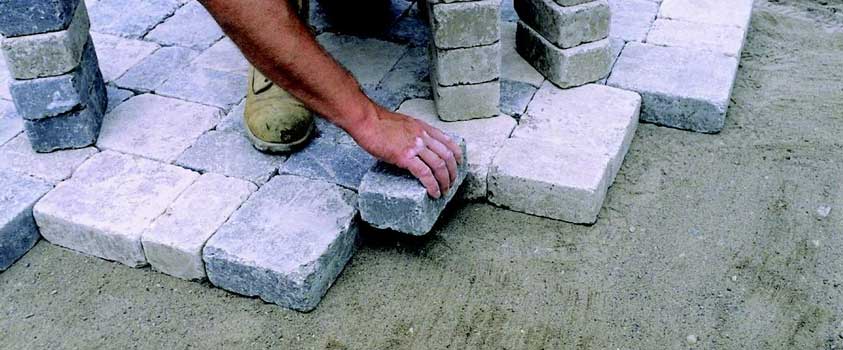 Hardscape Tips
Starting Your Project: Great Walls, Steps & Planters
In this 7 step series, we'll cover how you can build great looking and long-lasting retaining walls, steps and planters with Unilock products. Today, we'll cover the first two steps.
Step 1: Planning Your Project
Planning is actually a two step process…
First, you'll want to draw out your project, including any measurements and evaluations. You'll need the elevations in order to determine how many retaining wall blocks you'll need.
Then, give us a call and we'll calculate the amount of material you'll need, plus the estimated cost. You should also plan on stopping by our location on the west side of Cleveland in order to select the right Unilock® paver style and color option for your project.
Step 2: Site Preparation
To begin, mark out where your new retaining wall, steps or planters will be located with either spray paint or a garden hose. (Before you start digging, make sure you contact your local utilities and cable TV to locate buried lines).
For this step, you'll also need the following tools:
Wheel Barrow
Rake
Level and String
Tape Measure
3 lb Mallet
3″ Masonry Chisel
Shovel
Hand Compactor
Gloves & Safety Glasses
For larger jobs, you may want to rent a gas-powered compactor and a masonry saw.